Women's Celebration of Life and Faith 2020:
An Interfaith Virtual Gathering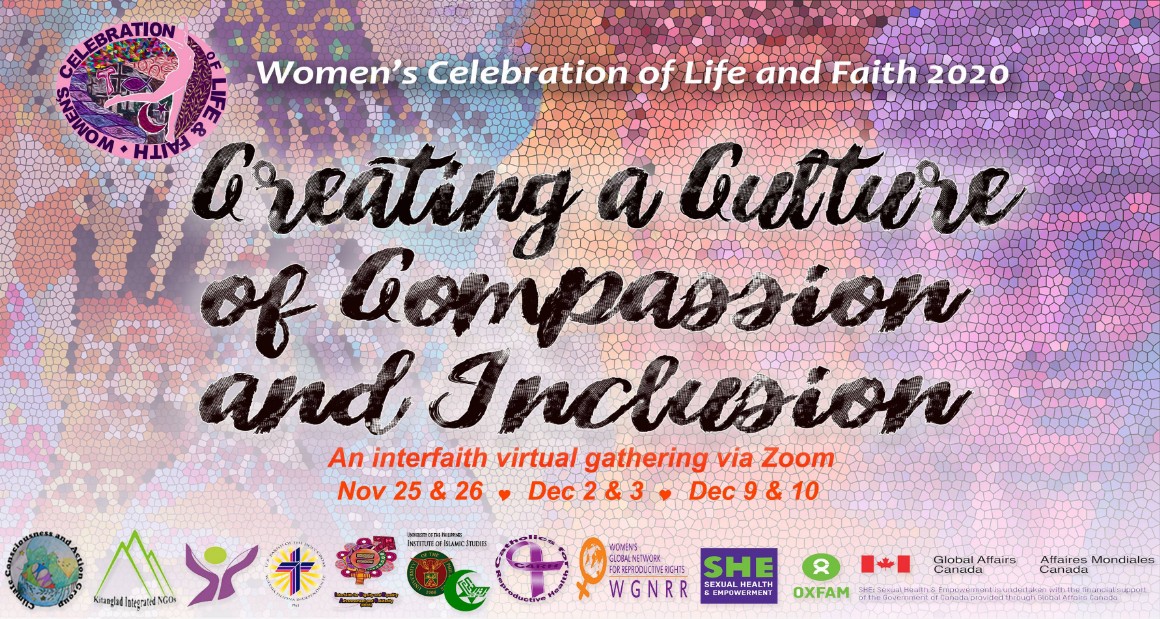 Women's Celebration of Life and Faith is a biennial gathering and a platform for
conversation, convergence, and cooperation among women from different faith traditions and
beliefs with the theme
"Women of Faith Creating a Culture of Compassion
and Inclusion." Adapting to the new normal of social distancing, we will conduct our
conversations virtually
via Zoom in the afternoon of Wednesdays and Thursdays, November
25 & 26, December 2 & 3, and December 9 & 10, 2020.
For more information about the gathering please find attached concept note.
To attend, please register at
We hope that you could join us in the
conversation and action for the elimination of gender-based violence and discrimination and
together we create a culture of compassion and inclusion. Please do not hesitate to communicate
with us for additional information or other concerns.